Bruce Brown and Associates was based in
- Costa Mesa, CA.



We offered services in marketing and merchandising of products in the marine, outdoor and hardware industries. Manufacturers and trade associations recognized Bruce Brown and Associates as a leader in the industry.
We offered training in sales and marketing of the products our principles manufacture.
We offered training on marine safety to commercial mariners, commercial fishermen and recreational boaters. Please contact our office to discuss our training programs.
We have a committment to the markets we serve - with over 40 years of experience in sales, marketing and training, our group sets the pace in the 21st Century.

A Listing of the Principles represented by Thundercat Marketing is available by going to the their web site: www.thundercatmarketing.com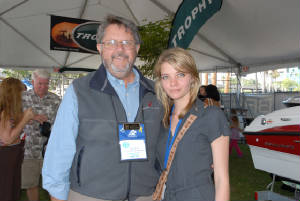 Photo courtesy of Media Directions - Bob Brown